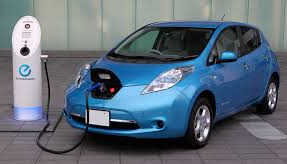 With more auto manufacturers producing cost-efficient electric-vehicles and a growing national investment in the EV industry, the addition of EV's into one's fleet is becoming an enticing opportunity.The question is becoming less, "Should I go electric?" and more "When and how do I incorporate electric vehicles into my fleet?"
Our friends at Green Fleet have written an excellent article on the topic, suggesting certain types of vehicles that should be the first to be switched out. They also highlight a number of important factors when considering EV's, including mileage traveled per vehicle, operational consistency, and even overnight parking.
Read the full article by clicking on the link below, and Contact Fleet with any questions on the transition process.
Read Green Fleet's article ⇒ Click here!