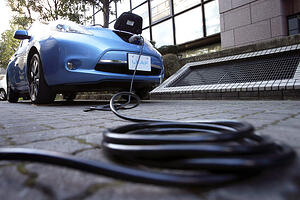 The year is now 2019, and we live in an era of innovative technology that is generally designed to make our lives easier. The electric car, for example, can save a consumer hundreds of dollars a year on gas and maintenance. It is important to consider that EV's are best used as short-range vehicles, but for someone with a short commute and casual trips around town, they can be ideal.
Because of their limited range, EV's aren't always feasible for those who have longer commutes or take road trips. Not to mention the fact that, up until recently, public charging stations were hard to find. This led most people to charge their Electric Vehicle's at home, which can take up to 22 hours. The public DC Fast Charging Stations can charge your car in as little as fifteen minutes--while you're grocery shopping, or sipping a latte.
Recently, an organization called Electrify America made a move to make charging stations more accessible to the public, installing a large number of their own DC Fast Charging Stations along highways and throughout six major metropolitan areas in California. The following article details the company's large investment in a program designed to bolster the popularity and practicality of EV's, as they lead the industry towards cost-efficient and eco-friendly alternatives to the traditional pump.
Read More