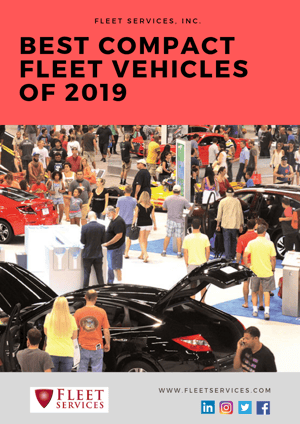 With the new year has come a fresh line-up of vehicles and an increased, nation-wide focus on driver safety. At the NAFA (North American Fleet Association) conference that preceded the 2019 Milwaukee Auto Show, every manufacturer representative made sure to highlight the ways in which their organization has prioritized safety and explained the advanced safety features that come with their 2019 models.
Drawing from the manufacturers' presentations and the cars that we saw at the Milwaukee Auto Show, Fleet Services has compiled a list of our top 5 choices for the best compact vehicles to integrate into your fleet in 2019. Following the national trend, our e-book details all the new and improved safety features that come with each standard model.
Click below to read our e-book. Better yet, download it and share it with friends & colleagues! You can also leave a comment below or Contact Fleet for more information, And, as always, buckle up & stay safe!
Best Compact Fleet Vehicles of 2019 E-Book ⇒ Click Here!