Vehicles are recalled by auto manufacturers for various reasons, usually pertaining to the safety of the driver. When you receive a recall notice for your vehicle, it is recommended that you drive to the nearest dealership, or have your vehicle towed there if it is unsafe to drive. The dealership is then responsible for repair of the vehicle, on their dime, as well as any previous repairs pertaining to the recalled part (if you smartly kept your receipts from previous repairs).
One of the most notorious national vehicle recalls was the Takata airbag recall, which we covered in previous blog articles. Although some recall notices receive national and even international attention, others can slip through the cracks. Manufacturers do send notices of recalls via mail, e-mail and over the phone, but phone calls and e-mails can be easy to miss, while normal mail can be lost. Luckily, the National Highway Traffic Safety Administration has made it simple and easy to check up on your vehicle.
Follow these three simple steps to check whether your vehicle has been recalled for any reason in the last 15 years.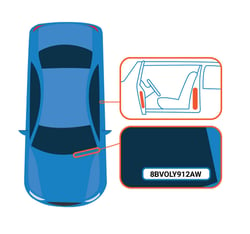 1. Check the VIN number on your vehicle
Every vehicle has a 17-digit vehicle identification number (VIN) that can be found in a number of places. The VIN is printed behind the lower, driver's side corner of the windshield, as well as on a placard on the driver's side door jamb. You can also find the VIN on your vehicle registration or insurance card.
2. Check the NHTSA database

Visit the National Highway Traffic Safety Administration's recall-check page of their website, found at: www.nhtsa.gov/recalls.
If nothing comes up, turn off your computer and go for a drive. If the search does return a result, move on to step three.
3. Call your nearest dealership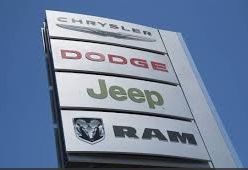 If your NHTSA recall search came up with a result for your make of vehicle, it is important to have the issue fixed as soon as possible. The search results will also inform you of whether or not the car is safe to drive to the dealership; if not, call the dealership and they will have a tow company pick up the vehicle.