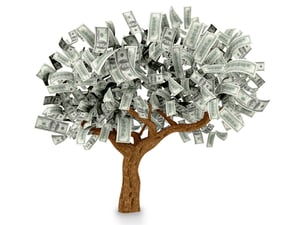 To help kick-off 2019, Fleet Services is pleased to introduce a new series of articles called, "Pocket Protectors." This series will highlight the many ways we help clients to reduce the overall cost of operating their vehicle fleets. Our first article covers one of the key metrics for determining the actual cost to operate each vehicle in a fleet, which is referred to as a vehicle's total life-cycle cost.
A vehicle's life-cycle cost is defined as the total overall cost to operate a vehicle over the specified period of time and mileage. The basic formula used to determine the total overall cost of operating a vehicle, which is measured in cents per mile, is as follows:
Total Cost of Operating a Vehicle = Acquisition Cost + Depreciation Cost + Fuel Cost + Maintenance/Repair Costs
Acquisition Cost: When acquiring a new vehicle for a clients, our first priority is to ensure that we identify a driver's specific requirements and select the right vehicle to meet their unique needs. Each year we conduct in-depth research to determine which vehicles lead the industry in fuel economy, mechanical reliability, vehicle safety, and resale value. Once we gather all of this data, we assist each client with selecting the vehicles that will both meet their drivers' requirements and also be the most cost effective to operate over time. Fleet Services makes unbiased recommendations and is able to acquire vehicles directly from all auto manufacturers. To keep the acquisition cost as low as possible, our Fleet Managers make sure clients receive all possible fleet discounts and special incentives offered by the car companies, which include incentives for volume purchases and ordering vehicles directly from the manufacturer.

Depreciation Cost: If you're considering three different make and model vehicles with roughly the same initial price tag, how do you know which one of the three will have the lowest overall cost to operate over a five year period? For the answer, you have to look at each vehicle's forecasted depreciation. All vehicles depreciate in value over time, although some depreciate far more than others. Depreciation is the single largest factor in a vehicle's life-cycle cost, and having access to this information helps you to decide which vehicles are best to place into your fleet. To assist clients, we calculate the expected depreciation cost, or the difference between the purchase price and the vehicle's estimated future value. We rely upon auto industry sources and experts who publish data on future resale values.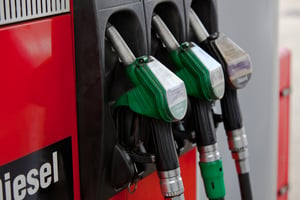 Fuel Cost: The next significant factor to consider is a vehicle's fuel consumption and how this impacts the overall life-cycle cost. Each make and model vehicle has a different fuel economy rating (MPG) and knowing this information in advance is helpful in deciding which vehicles to place into your fleet. Selecting the right vehicles for each driver is one way to manage the fleet's overall fuel cost. For example, if a driver simply needs to get around town, a small 2-or-4-door compact car would be far more cost-efficient than a full-size Chevy SUV. This much may be obvious, but the task of tracking the total fuel cost of a large fleet of vehicles can become tedious. Caritas provides fuel cards and an online database that tracks every vehicle and each fuel purchase right down to the gas stations used, gallons pumped, fuel type, and miles driven between each fill-up. Clients have access to all of this data in management reports that are used to monitor and manage your fuel spend. You may visit www.fueleconomy.gov to find estimated annual fuel cost for any type of vehicle.
Maintenance/Repair Costs: The cost of routine maintenance for keeping a vehicle in safe mechanical condition combined with repair costs, which increase significantly after the factory warranty expires, are both factored into a vehicle's life-cycle cost. Fleet Services uses industry estimates to forecast a vehicle's projected maintenance and repair costs, and we also use this information to help clients select the right vehicles for their fleet. For the estimated cost of vehicle maintenance, check-out www.edmunds.com.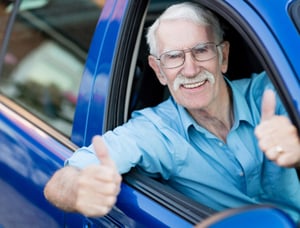 With an overwhelming number of auto brands and choices, fluctuating fuel prices, and the broad range in vehicle depreciation rates and repair costs, it never hurts to have someone in your corner with a calculator. By using our life-cycle cost formula, all we leave to you is the satisfaction that comes from driving a safe, well-maintained vehicle and knowing your wheels are burning rubber, not your pockets.