We live in a highly subjective world. Indeed, one might say the entire human experience is an emotional and subjective one. But facts are not. People may use facts incorrectly, or even come up with false data in order to prove a point, but real facts do not pretend to be anything that they're not. They don't even exist for humans to use or interpret; in essence, they simply exist to hold the universe together. We're going to coin a new term. Green facts: scientifically proven pieces of information that pertain to the environment. Below is an example of a tried-and-true "green fact."
The atmosphere is heating up.
Some may be colorblind to "green facts", but it is likely because they have not even learned of the color "green" yet. No-one has taken the time to show them that the color green exists.
The point I am trying to make with this silly metaphor is that green facts remain facts regardless of whether people believe them or even talk about them. And the reason people are "colorblind to green facts" is that relevant, need-to-know information is not talked about enough.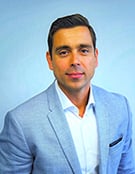 Getting the conversation started is the primary objective of Felipe Smolka's recent blog on climate change for LeasePlan, titled Why aren't we talking about this?
Felipe Smolka is the executive vice president of transformation at LeasePlan, Inc. LeasePlan is a partner of Fleet Services and the largest fleet management company in the world. They are also thought-leaders in the automotive industry on reducing our overall carbon footprint by limiting emissions and continuing to incorporate electric vehicles into fleets worldwide.
Read Smolka's article on climate change by clicking below, and contact your Fleet Manager for more information on how you can reduce your carbon emissions and/or incorporate electric vehicles into your fleet. And, as always, buckle up & stay safe!