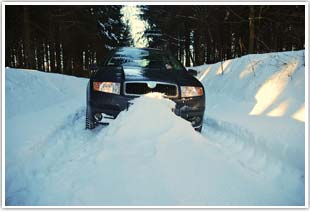 I'll never forget the trips my father and I used to take to the Rockies. We'd fly into Denver International Airport, hop into an SUV with snow tires fastened tight, and begin the often-treacherous journey up the winding mountain roads towards the ski villages. We experienced both calm driving conditions and also those with blizzards and roads of ice, always taking our time and putting safety before speed. I soon learned one important factor keeping us safe, and that was my father's dutiful habit of keeping up with our vehicle's maintenance and making regular service visits.
However, keeping track of a vehicle's service needs and preparing for the winter months can be a difficult--not to mention expensive--task without the right tools and knowledge. To make things easier for drivers everywhere, Caritas Vehicle Services has relationships with service providers in all 50 states, where clients receive discounts of up to 40% on vehicle maintenance and repairs. Caritas also provides 24/7/365 emergency roadside assistance and a toll-free 800 number where certified ASE technicians are ready at all times to answer your questions and to make specific recommendations for your vehicle's maintenance needs.
For more information on winter driving safety, please click on the link below to read an excellent article published by the National Highway Traffic Safety Administration (NHTSA). In very simple, layman's terms, it presents helpful information on preparing your vehicle for the snow and ice, highlighting the need to take preventive measures.
https://www.nhtsa.gov/winter-driving-tips