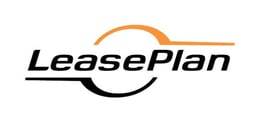 Outsourcing Fleet Management to a professional fleet management firm is a practical solution for reducing the cost of maintaining and repairing your company's vehicles. At Fleet Services, we partner with a division of Leaseplan called Network to help our clients with vehicle maintenance, repairs, fuel management, and tracking vehicle maintenance history. All of these are factored into a vehicle's life-cycle cost.
When a client's vehicle needs maintenance or repairs, Network's job is to manage the entire service process to minimize inconvenience to the driver, minimize the vehicle's downtime, and to carefully manage the cost by having an ASE Certified technician review and audit all repair estimates and final charges for work performed. We look for ways to reduce cost each time a vehicle is brought to a shop . . . here are a few recent examples of how we helped clients to save money on typical service issues.
In one instance, we realized a vehicle's air conditioning condenser had been replaced a year ago by the same shop. We called a Network technician who confirmed that the condenser was still eligible for warranty coverage at that same shop. So, this reduced the original repair estimate from over $1,000 down to $650.
We reviewed another repair estimate, which seemed to have an excessive amount of labor time. We called Network and saved the client $12. Hypothetically speaking, we figure if we can save our clients on average $12 a repair, with maybe 150 separate repairs on their fleet per year- there's $1,800 saved. This is an example of the attention to detail we focus on every repair.
The beauty of working with Network is having access to an online database that includes a detailed maintenance history on every vehicle in a client's fleet. Network technicians, who have extensive hands-on experience repairing vehicles, can determine when repairs should be covered under warranty. Recently, a repair shop didn't realize a newer vehicle still had a partial warranty. Network caught the oversight, followed up with the shop, and we were able to save the client more money by finishing the repairs, free of charge.
Fleet Management is our core business, and we manage vehicles with a close attention to detail, which our clients just don't have the time to give. For more information on how Fleet Services can reduce your fleet's operating cost, click below: