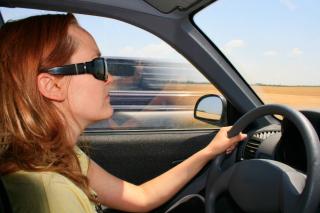 We all know that distracted driving is one of the most difficult issues facing the driving public today. This issue is particularly relevant for fleet managers as they have to wrestle with the liability risks involved, while maintaining a free and relaxed environment for employees.
With the recent release of Apple's CarPlay and the ensuing arguments over whether or not the system poses a risk by distracting the driver, we thought it might be time to write a post discussing the most common distractions for drivers and what a fleet manager can do to help mitigate them.
According to the Highway Safety Research Center, the most significant driving distraction (outside of "things outside the car") is adjusting radio, changing CD's, or using a GPS system. When cell phones, food/drink, and other in-car systems are added in, more than 70% of all distracted driving accidents occur due to easily preventable situations. This information can have a significant impact on your company as, without the proper precautions, the liability for these incidents could be placed on your company's management for not crafting proper policy.
The first step in minimizing driver distraction and reducing your company's liability exposure is by crafting policy regarding common distractions. Policy should be in place which limits a driver's activities by mandating that drivers pull over before making a phone call and do not attempt to eat while driving. It is also important to know whether or not the vehicles in your fleet allow drivers to program the GPS while driving, as GPS related issues are often the most common distractions.

The second step is to effectively communicate the policy development to your employees. Compliance is always more difficult if your employees do not fully understand the reasoning behind management decisions.

The third step is enforcement; arguably the most difficult aspect of crafting any substantial safety policy. Establish and thoroughly communciate reasonable consequences if employees are found in violation of a safe driving policy. It is also a good idea to limit access to distractions by limiting the funcionality of GPS and encouraging employee's to avoid cellular phone use while on the road.
As with any major policy initiative, it is important that employees are fully educated on the policy and the reasons why it is in place. Enforcing compliance is always a difficult proposition, however, if the employees are clear on the benefits of a certain policy, they will be much more likely to see it as a positive rather than an annoyance.
Interested in learning more about programs to help keep drivers from engaging in risky driving behaviors? Click below or call us at 414-771-7030 today!