To the average person, a penny is only worth one cent. But, if your organization owns and operates 30, 100, or over 500 vehicles, one penny can be worth hundreds of thousands of dollars. How can this be so? It's all in the math . . . let's take a look: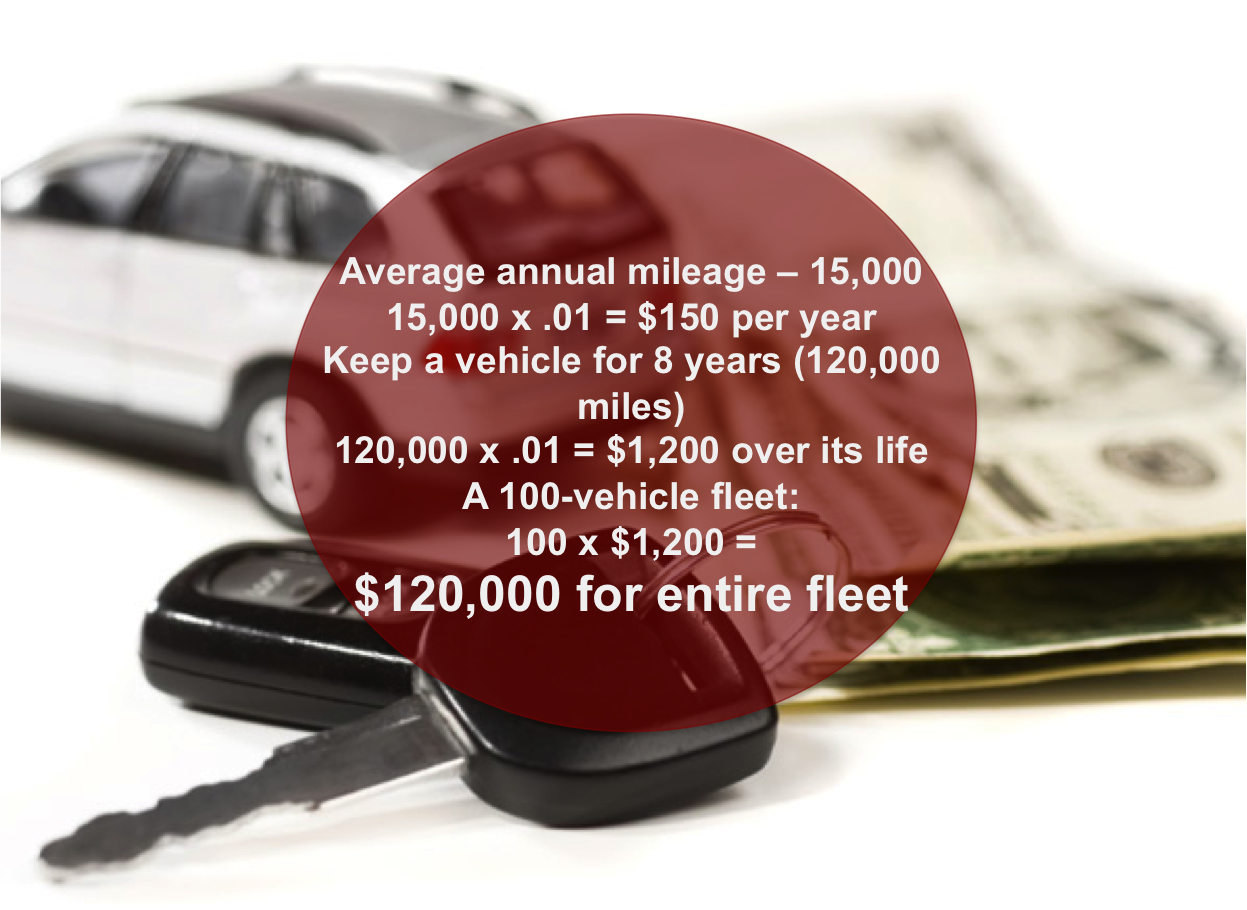 So, if you can figure out how to save just one penny per mile you can lower your fleet's operating cost by $120,000! What if you could find a way to save just a nickel per mile? You would save a whopping $600,000! The pennies really do add up quickly!
Seeing these kind of figures for the first time can be a real "eye opener," and the good news is that it's not so hard to find ways to save a few pennies per mile if you know where to look! So, what do you need to know before you begin searching for those pennies? First, it's necessary to understand how an experienced Fleet Manager determines the "true cost" of any vehicle, and this involves much more than the initial purchase price. Fleet Managers determine a vehicle's true cost by calculating what is called the lifecycle cost, which includes the following:
Acquisition Cost – net purchase price includes sales tax and delivery fees, and excludes trade-in and down-payment. If you do not receive fleet discounts direct from manufacturers or if you're acquiring vehicles out-of-stock from a local dealer, you're most likely paying too much for vehicles. We make sure all of our clients receive fleet discounts and all qualifying factory rebates and incentives.
Depreciation – The difference between the purchase price and the vehicle's estimated future value. Auto Industry remarketing experts publish vehicle residual values, which are used to forecast depreciation. This is the single largest factor in a vehicle's lifecycle cost, and it also represents a major opportunity to reduce operating costs by more than just a couple pennies per mile.
Operating Expenses – includes annual fuel cost and the cost of maintenance and repairs. You can go to www.fueleconomy.gov to find estimated annual fuel cost, and for estimated cost of vehicle maintenance, check-out www.edmunds.com. Be sure to include these figures in your lifecycle cost comparisons before you decide what vehicles to acquire into your fleet!
These are the three key factors in determining Lifecycle Cost, and they represent the greatest opportunities to save many thousands of dollars! Cutting your cost per mile by even one cent really matters! At Fleet/Caritas Vehicle Services, our Fleet Managers routinely generate detailed Lifecycle Cost Analysis reports for clients to assist them in saving every penny!