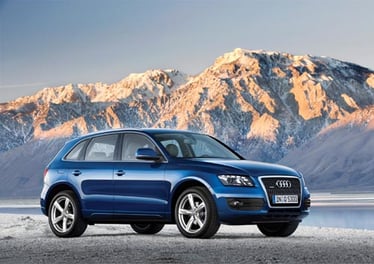 The world's dependence on fossil fuels has had a negative impact on the Earth's environment for many decades. Air pollution, oil spills, and drastic climate change are just some of the issues which result from our continued fossil fuel dependence. However, technological advances in alternative fuel sources are helping to lessen the need for fossil fuels and to improve the environment.
One new alternative fuel advancement has been created in collaboration between German car manufacturer Audi and the German clean technology company, Sunfire. They have created a new carbon-neutral diesel fuel made from carbon-dioxide and water. They call the new alternative fuel, "e-diesel" and it is already powering the Audi A8 owned by Germany's Federal Minister of Education and Research,Johanna Wanka!
Here is a link to the full article explaining this alternative fuel's creation process: http://www.sciencealert.com/audi-have-successfully-made-diesel-fuel-from-air-and-water
While this technology is in its' infancy, it allows us to look forward to a cleaner future. A future where we will have many alternative fuel options, which will help lessen the world's need for fossil fuels, allowing us all to live healthier and more productive lives.