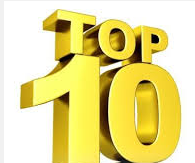 Today's business climate is hyper-competitive and companies are under increasing pressure to cut costs and to find new ways to sustain growth. Whether a small business or a major corporation, the companies that are thriving are those that have shed products and business functions that are not a core part of its brand and operation.

Fleet Management is our core business, and we serve companies that must use vehicles to manage day-to-day operations, but they don't want to absorb the high cost of staffing and operating an in-house Fleet Department. The decision to outsource typically occurs for one or all of the following reasons . . .
Here are the Top 10 Reasons companies choose to outsource Fleet Management:
1. Concierge level service When you outsource, Fleet Services provides a comprehensive solution with dedicated personnel, fleet management expertise, access to 55,000 service facilities across the U.S., advanced reporting technology and personalized service.
2. Reduced Capital Investment When you outsource for vehicle acquisition and managed maintenance, you reduce the need to invest your capital funds in non-core business functions.
3. Increased Control Professional fleet managers install performance dashboards with key metrics that provide accurate, real-time reporting on vehicle utilization, downtime, maintenance and repair costs, cost avoidance, life cycle cost, total operating cost, current book value, fuel management, and dozens of other performance indicators that provides a clear "snapshot" of a company's fleet at any moment in time.
4. Reduced Acquisition Cost Our clients acquire new vehicles directly through the manufacturers' fleet channel with wholesale pricing discounts that are up to 20% lower than standard retail pricing from car dealerships.
5. Reduced Maintenance and Repair Cost Clients have access to national pricing discounts on parts and labor that reduces repair and maintenance costs by as much as 30% from the standard pricing of retail service providers
6. Higher Resale Prices Outsourcing gives you access to national vehicle auction networks. Your used vehicles are reconditioned and placed into the auction sales process where dozens of bidders both on site and online, bid against each other to buy your vehicles. This process drives selling prices up to 20% higher than typical trade-in values.
7. Reduced Risk With the implementation of more stringent guidelines for vehicle maintenance, vehicle replacement, and driver safety, we lower the overall risk associated with operating a fleet, and reduce insurance costs.
8. Redirect resources Outsourcing fleet management frees up resources in both manpower and captial that can be reallocated to functions that support your core business.
9. Increase driver productivity and satisfaction A professionally managed fleet means drivers experience less vehicle downtime, they are driving newer vehicles with more advanced safety technology, and vehicles are in better mechanical condition. For drivers who spend a lot of time in their car, this truly enhances their quality of work life.
10. Peace-of-Mind At the end of the day, outsourcing fleet management affords clients with the reassurance of knowing that every single aspect of their fleet is being professionally managed 24/7/365! Vehicles are carefully managed both as portfolio assets and as vital tools required to operate their business. We serve clients as their Virtual Fleet Department with a team of trusted advisors . . .
To learn more about outsourcing your company's fleet management, click below.