Fleet Services is proud to introduce our newest blog series, "The Fleet Service Experts"! This series will profile the hard-working, dedicated individuals that keep our wheels spinning, providing insight into the background and expertise that make us professionals in the industry of fleet management.
For our first entry, we are pleased to introduce Brad Forbush, Director of Fleet Management at Fleet Services.
Q: How much experience do you have working in the auto industry?
A: I began my career in the auto industry in 1981, which is longer than I care to admit. Since then, I have had experience wearing almost every hat there is to wear in the automotive industry, from managing dealerships to working for the manufacturers to being a consultant for large automotive groups across the country. I have been with Fleet Services for six years now, and it is some of the most rewarding time I have spent in the industry.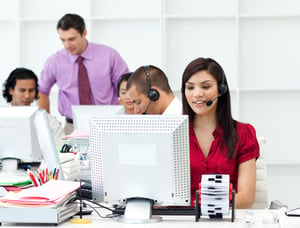 Q: From your time at Fleet Services, what have you noticed about the way we operate that us apart from other fleet management companies?
A: We provide a high level of personalized service. Our fleet team spends hours on the phone every day with drivers all across the U.S. Over time, we've learned the importance of paying close attention to detail and have a markable reputation for following through on our promises. Our clients simply know that they can depend on us for whatever they may need to keep their vehicles in safe, working condition. At the end of the day, what really sets us apart is how well we know our clients and our dedication to providing them with convenience and peace of mind.
Q: What is the most invaluable service that Fleet Services has to offer?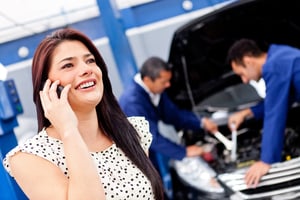 A: I can name a few. Firstly, when you need a new vehicle, we're able to provide you with one that meets your exact requirements and deliver it to your door within 2-3 business days. Secondly, when your car needs to be serviced, we help you schedule appointments with ASE-certified mechanics and guarantee that you will save up to 40% on repair bills. If ever there is an issue or concern with repairs, we have a call line operated by ASE-certified technicians that are available 24/7/365. Our industry connections and partnerships allow us access to resources that benefit our clients greatly.
Q: Now for the fun question. Do you have a favorite car?
A: I love that the 1970's "roadster" muscle-cars are popular again. The Dodge Challenger was my favorite car at age 12, and I'd be lying if I said I don't fawn over the newer models.