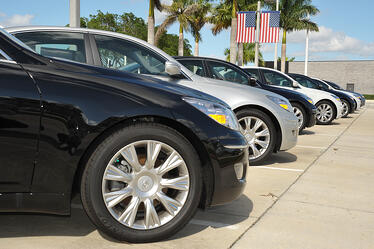 Photo By Emilio Labrador: https://creativecommons.org/licenses/by/2.0/legalcode
Proper vehicle or fleet management is one of the biggest challenges facing any growing business. Purchasing and managing a vehicle is a huge responsibility in your personal life, why let it fall by the wayside for your business? Every company has different priorities and is in a different situation, this is why we have outlined three of the most important questions you should be asking yourself about your fleet management system:
1. Are your operating costs rising? Do you receive management reports on a regular basis with detailed analyses of your fleet's operating costs? For example, can you compare maintenance & repair costs on a per vehicle basis from year to year? Is this number trending up or down and do you know why? What is the "true cost of ownership" (lifecycle cost) for each vehicle in your fleet? When should each vehicle be replaced? If you don't currently have access to these reports and/or if your fleet's maintenance costs are rising, it's probably a good time to look into the type of services offered by a Fleet Management firm. Some firms offer an initial consultation including a detailed Fleet Analysis as a complimentary no-cost service.

2. Do fleet responsibilities get in the way of operating your core business? If the responsibility for managing your fleet goes to one or two other employees who have other responsibilities that are vital to your operation, it may be time to consider an alternative fleet management system. In some cases, the best thing you can do for your overall bottom line is to outsource these management operations to an experienced firm.
3. Do you have the scale to build your own fleet department? At some point, you will need a dedicated fleet management team. Whether you decide to outsource this process to an established fleet management company or build your own department is an important discussion to have with your management. Building your own department is no small investment and without prior experience, it is often a better decision to consider outsourcing your fleet management to a company with an extensive track record.