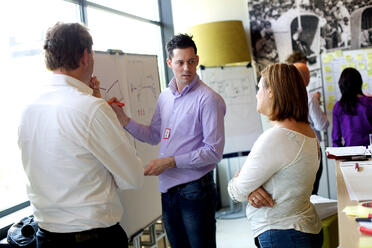 In continuing with our series on the benefits of leasing a fleet, we wanted to outline three additional reasons why leasing your fleet can yield significant gains above and beyond purchasing. Here are the reasons below:
Focus on your core business:
A company that purchases its own fleet is responsible for all of the administrative duties that come along with it. These responsibilities include renewing licenses, auctioning vehicles, record keeping, and paying hefty taxes on each of the vehicles. When you lease your vehicles, these duties fall on the leasing provider, which allows your company to effectively outsource a significant portion of the daily responsibilities of fleet management. Removing these responsibilities allows your organization more time to focus on its core business.
Enhance the look of your company:
One of the more tangible benefits of leasing a fleet is the ability to consistently outfit your drivers in modern and more reliable vehicles. It is often overlooked that a vehicle fleet is the physical representation of many companies. A fleet that is well maintained sends a very different message than one where the vehicles appear worn and in a state of disrepair.
Allow you to adopt maintenance and fuel management programs
Many companies that offer reputable leasing plans will also have the option of enrolling in maintenance or fuel management plans. Managed Maintenance Plans save significant resources by ensuring that appropriate basic maintenance, such as oil changes, is done on a consistent basis but not more often than needed. These plans can also be customized to offer emergency roadside assistance, professional oversight to ensure that you do not get overcharged for repairs, and pre-set spending limits for the total amount an employee can spend on repairs without having to seek management authorization.
Fuel management plans allow you to take control of your business by centralizing all of the billing for fuel and ensuring that drivers adhere to company fuel policies. Overall, these two perks of leasing your vehicles through a reputable partner will significantly reduce overhead costs and relieve your administrative staff from an unnecessary burden on their time.
To learn more about leasing vehicles, click below . . .