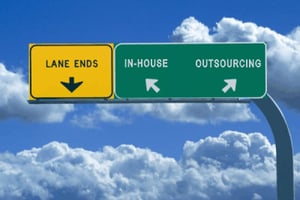 That which you focus on generally improves, so let's test your focus:
Raise your hand if you know how your vehicle lifecycle cost is trending?
Keep your hand up if you know how many of your vehicles are past their Optimum Replacement Cycle?
Okay, last question . . . how many of you are actually doing what your father told you, Never pay retail!
Any hands still up? That's what I thought, but that's okay because we know people who only focus on their clients vehicles, and I'd like to share the Top Three Reasons to consider outsourcing fleet management to a professional . . .
More time to focus on your core business
Time is a resource that is always in short supply and trying to manage vehicles in-house takes both your time and focus away from what's most important to your company's success. Employees who manage vehicles are often assigned this duty as an "additional responsibility" with little thought given to how much of their time is actually required. If you were to check-in with these folks, you may be surprised to find out that managing a vehicle fleet properly requires more time than anyone usually expects, which often leads to frustration and lower productivity. Outsourcing Fleet Management with the right firm provides your team with a "Virtual Fleet Manager" to monitor every aspect of your fleet 24/7/365, and when employees have more quality time to focus on your company's products, services, and especially your customers, everyone wins!

Manage vehicles as portfolio assets

Your company vehicles are assets, but far different from assets that appreciate in value. Unfortunately, vehicles depreciate in value every year, and to make matters more interesting, you have to spend money for fuel, maintenance, and repairs for the basic utility of providing transportation that makes it possible for your company to operate. Managing your investments to maximize appreciation and ROI in today's markets is a challenge to be sure, but an even trickier proposition is trying to manage depreciating assets like your company's vehicles in a manner that reduces your fleet's overall operating cost and increases your bottom line. Outsourcing with a Fleet Management firm provides your team with access to all of the expertise, technology, and best practices to achieve these results.
Reduce your fleet's lifecycle cost to increase your bottom line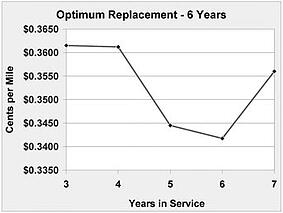 Outsourcing fleet management of your company vehicles only makes sense if the firm you partner with is able to significantly reduce the total lifecycle cost of your vehicles, which in turn reduces the overall operating expense. Lifecycle cost is measured in "cents per mile," and this number is always trending up or down depending on fleet-related decisions that are made on a daily basis. Outsourcing with a fleet management fim will reduce cost in three ways:
1. Vehicle Acquisition - You will be able to acquire new vehicles directly through the auto manufacturers' fleet channel with wholesale pricing discounts that are up to 20% lower than standard retail pricing.
2. Managed Maintenance - You will gain access to national pricing discounts on parts and labor that reduces repair and maintenance costs by as much as 30% from the standard pricing of retail service providers.
3. Vehicle Remarketing - When you cycle vehicles out of the fleet, you will be able to sell them directly through national auto auctions at prices that range from 20% to 100% higher than what you would typically be offered by your local car dealer.
At the end of the day, outsourcing fleet management with a reputable firm will reduce your fleet's operating cost, eliminate the administrative "hassle factor," and allow your team to focus more of its time and energy on running your business.
If you would be interested in learning more about Fleet Services and receiving a complimentary evaluation of your vehicle fleet, click on the button below.