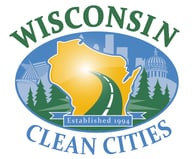 Vehicle technology is constantly evolving. Alternative fuel sources, such as hybrid, diesel/ bio diesel, as well as electric powered, are becoming more cost effective for today's everyday commuter and for fleets of varying sizes. These advances allow for reduced environmental impact.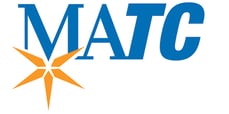 On Tuesday, April 21st, 2015 Milwaukee Area Technical College partnered with Wisconsin Clean Cities to present the 12th Annual Green Vehicles Workshop & Showcase. The morning was split into three different sessions with each session having a different focus pertaining to green vehicle technology. The three sessions were: Vehicle Trends, Smart Fleets of the Future, and Vehicle Technologies. There was also a green vehicle showcase at the MATC Student Center Plaza to highlight some of the new technologies available for today's vehicles.
Here are the main talking points we took from Tuesday's presentation:
Hybrid and electric vehicles have comparative costs to regular gasoline vehicles.
Electric vehicles are becoming more mainstream. Cheaper battery costs and continued improvements make these vehicles able to compete with hybrid technologies. Electric vehicles are able to travel farther between charges. Charging stations are popping up in more urban areas like shopping centers and gas stations. Both hybrids and electric vehicles currently offer tax incentives, $2,500- $7,500 depending on the size of the electric battery in the vehicle. These tax incentives make these green vehicles competitively priced with regular gasoline vehicles. Some states offer clean vehicle rebate checks on top of the federal tax incentives. For more information visit: https://www.fueleconomy.gov
There are really cool ways to retrofit vehicles with alternative fuel.
Topics discussed were Compressed Natural Gas (CNG), Propane, and Biodiesel. It is possible to customize almost any vehicle to use these innovative alternative fuel sources. While these retrofits can improve vehicle emissions and save you money at the pumps over time, these initial vehicle retrofits can be costly. It is best to do research to match any alternative fuel source with your current driving habits. Other things to consider are the availability of alternative fuel locations and the potential life cycle savings.
Clean Cities offers many resources for your alternative fuel needs.
Here is a link to the Clean Cities website: http://www.wicleancities.org Among the other resources they offer, there is a link to the The U.S. Department of Energy 2015 Vehicle Buyer's Guide. Some of the sections covered in the guide include: fuel economy, energy impact scores, and smog scores. The alternative fuel sources highlighted are: propane, natural gas, biodiesel, electric, hybrid, and ethanol flex-fuel. This guide is available for download at http://cleancities.energy.gov/publications.
Owning a fleet of vehicles increases an organization's environmental responsibility due to a greater carbon footprint. With that in mind, Fleet Services, Inc. has knowledgeable fleet managers who can recommend appropriate vehicles for your specific fleet needs.