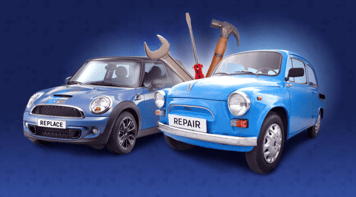 When that check engine light goes on in the car it immediately elicits a groan from the driver. In one instance, it was Sister Mary Kay's car and she was the one groaning about her 2008 Toyota Camry. She was starting to lose her power steering, so she took her car into the small local shop where she's had her car serviced for the past 10 years. The mechanic found a few other problems and presented a repair estimate of $1,357. Sr. Mary Kay called her Community's Vehicle Coordinator, Jerry, who suggested that Sr. Mary Kay obtain a second opinion from a different shop, so she took her car to a local Goodyear shop, which is a large national auto service provider. Goodyear's estimate was $2,550 for a list of repairs that included everything the local shop found plus several other high cost items. Now Sr. Mary Kay was confused and unsure of what she should do, so she made another call to Jerry.
After speaking with both shop managers, Jerry explained to Sr. Mary Kay that the local shop's estimate was for fixing just those items needed to get the car back on the road while the Goodyear shop manager explained they were trying to be more proactive and included additional repairs to make the car as close to new as possible.
The question appeared to be "Where should Sr. Mary Kay take her car?" Jerry, who has managed the community's vehicles for many years, explained that the real question is whether a 13 year-old car with 120,000 miles should be repaired at all . . . perhaps it should be replaced?
At CARITAS Vehicle Services, our Fleet Managers work with clients in similar situations every day, and when it comes to making a decision to repair or replace a vehicle, here is what professional fleet managers take into consideration:
Vehicle Age
Vehicle Mileage
Vehicle Market Value
Cost of Repairs
Cost of Replacement
Research proves that the best time to sell a car (Optimum Replacement Cycle) is after eight years of ownership or once it reaches 100,000 miles, whichever comes first. Sister Mary Kay had her Toyota Camry for 13 years and, regardless of the mileage, the car's major components are now failing and will continue to do so, causing repair costs to skyrocket. Auto insurance companies consider damaged vehicles to be a "total loss" when the cost of repairs meet or exceed 75% of the car's market value. Sr. Mary Kay's Camry is currently worth about $2,500, so she might consider the local shop's estimate, but the Goodyear estimate is just too high. Other key factors to consider are driver safety and fuel economy . . . older vehicles don't have the latest safety technology, and fuel economy decreases significantly over time.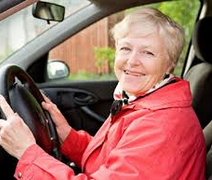 Jerry knows that following the Optimum Replacement Cycle guideline is a reliable way to reduce the overall operating cost of his vehicle fleet, so even though the cost of acquiring a new Camry is far higher than the cost to fix the old one, Jerry decided to replace the old car with a 2021 model. The community is saving money in the long run, and, well let's just say that Sr. Mary Kay is all smiles and enjoying the peace-of-mind her new car brings.
To learn more Best Practices about Fleet Management, click below . . .