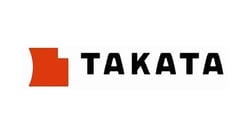 A breaking story about the largest safety recall of any consumer product in U.S. history is still unfolding, and automakers are scrambling to come up with an accurate assessment of just how many vehicles are currently being driven with defective airbags that are potentially life threatening. Here at Fleet Services, our clients' safety and peace-of-mind is our #1 priority, so we are going to closely monitor the Takata safety recall, and provide a weekly update as new information comes available. As automakers and government agencies prescribe recommended actions for drivers of vehicles that are included in the recall, we will pass this information along to our clients and visitors of our blog site.
Earlier this week, The National Highway Traffic Safety Administration, began to coordinate the process for the Takata airbag recall. The recall is due to defective air bag inflators, which may injur drivers when air bags are deployed due to an impact. The number of U.S. vehicles included in the recall has risen to nearly 34 million, but the count continues, and it may take a couple more weeks before automakers have a complete list of the makes, models, and the model- years of all vehicles that have the defective air bags.
For more information on the recall read the full article from the Detroit Free Press here: http://www.freep.com/story/money/cars/2015/05/19/nhtsa-takata-expands-airbag-recall/27587143/
To find out if your vehicle is included in the recall visit the NHTSA's Recalls Spotlight site and to enter your Vehicle Identification Number (VIN) at: http://www.safercar.gov/rs/takata/index.html
If you are interested in having one of our Administrators conduct an evaluation of your fleet to identify which vehicles are included in the recall, we will do this at no cost . . . just click on the button below, and we will provide information on how the process works.