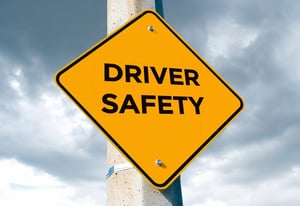 Here at Fleet Services driver safety is our number one priority, and we know it's your top priority too. So, it's important for your company to create a safe driving program for your fleet. A safe driving program protects your employees as well as avoids any additional costs. Continue reading for our tips and links to help optimize your fleet safety program.
According a study released by the National Highway Traffic Safety Administration (NHTSA) in May 2014, U.S. motor vehicle crashes in 2010 cost almost $1 trillion in loss of productivity and loss of life. Causes include:
Alcohol-Related Crashes

Speeding

Running Red Lights

Fatigue

Distracted Driving
It is important that you have involvement from both management and employees and that you have written policies in place. Policies will help management and employees know the proper steps to follow and proper disciplinary actions to take in case a policy is broken.
Click here for more information on how to create safe driving programs. From everyone here at Fleet Services, we wish you, and your employees, many miles of safe motoring.
We hope these tips help you make the right decision... if your organization needs more information about setting up your safe driving program, please do not hesitate to contact us at (414) 771-7030 for more information.