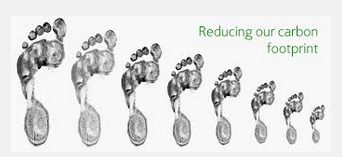 If you happen to be a Michigan State fan, then you know "Go Green" is part of the school's battle cry, but for most folks, Go Green has become a familiar reference to the effort made my an individual or an organization to minimize our society's pollution and carbon footprint. Initially, "going green" sounds like a herculean effort requiring significant changes to one's lifestyle, however this isn't always the case. Being planet-friendly can come from simple changes such as recycling and using natural light instead of electricity. For car owners, going green is becoming much easier. Car companies are developing planet-friendly technology that minimizes pollution caused by gas-powered vehicles. Knowing where to find up-to-date and accurate information about carbon vehicle emissions isn't easy. No worries, because we've found a great website that gives you access to a database of vehicles that are scored on a range from "greenest" to "meanest".

Greenercars.org provides visitors with a wide range of cars that have been scored over the last 15 years, which they continue to update as new models are released. Visitors are able to search for their own car to see how it was scored and compare it to any car on the road.
Topics from the website include:

GreenerCars Ratings: Explains how to use the database, how they score cars, EPA fuel economy, tailpipe emissions, and a glossary.

Greenest & Meanest: Gives you lists of the greenest cars, the meanest cars, greener choices, best by class choices, and market trends.

Green Driving: Explains why someone should buy green, how to maintain a greener car, how do be planet-friendly when driving and fueling, how to park greener, and provides visitors with commuter programs.

News & Resources: Includes a blog, press releases, and other resources.
Visit Greenercars.org and find out how you can become more planet-friendly.