5 Tips for Selecting a Fleet Management Company
You have the idea that you might need a fleet manager to aid with your vehicle management strategies...but where do you start? To help, we have provided five tips for selecting a fleet management company:

1) Start by defining clear statements of your company's needs and priorities
- Do you plan to outsource some or all responsibility for managing your fleet?

- Are you seeking the lowest cost provider or a higher level of service?

- Currently, what are the top three most critical issues regarding your fleet?
2) Decide if you are seeking a relationship with a "vendor" or a "business partner?
- Some firms operate as "vendors" providing a basic service for a fee, and are not very involved in strategic decision-making regarding your fleet.

- Some firms provide a much higher level of expertise in providing detailed analysis, budget projections, and recommendations on all aspects of managing your fleet. These firms share accountability for cost reduction and mutually defined targets and goals. The firm's Fleet Manager serves client's in the role of a trusted advisor.

- Vendors typically deliver "one-size fits all" solutions, whereas Business Partners will take time to understand your industry and organizational culture to build a fleet management solution around your company's specific requirements.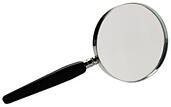 3) Evaluate the Fleet Management Company's history and track record.
- Does the firm have seasoned Fleet Management professionals on staff?
- Is the organization stable or does it have high turnover?
- Who will serve as your primary point-of-contact and what are this person's qualifications?
- Check a few references . . . does this firm manage fleets of similar size to yours? Are you able to speak with the firm's current clients?
4) Carefully review the firm's Client Support model
- Tour the firm's operation . . . observe the people and how service is delivered
- Assess the firm's technology infrastructure . . . understand the systems used to manage vehicle data, generate management reports, and maintain 24/7/365 client support.
- Before entering into a contract agreement, you'll most likely be working with an Account Manager whose main responsibility is to "gain your commitment." As part of your evaluation, be sure to meet the people who will actually be providing service on a daily basis.
5) Ask about the firm's financing and leasing programs
- Can the firm deliver competitive financing and leasing options to accommodate the need of your entire fleet?
- How does the firm structure lease agreements? Does their leasing formula allow for making adjustments to the Capitalized Cost, Depreciation, and Residual Values to allow flexibility on a per vehicle basis. Or, does the firm follow a mandated leasing structure for all vehicles regardless of individual vehicle and driver needs?
- Does the firm operate with transparency is negotiating maximum fleet discounts with manufacturers, disclosing all administrative fees, and passing along all feet/retail rebates to their clients?
Call 414-771-7030 or Click Below for more information!