A train hauling ethanol crashed and derailed on a steep bank alongside the Missisippi River in Eastern Iowa on Wednesday, 02-04-15. An unknown amount of ethanol has reached the river which is part of the Upper Mississippi National Fish and Wildlife Refuge. Ethanol, a biofuel derived from corn, poses a threat to fish and mussles according to the Iowa Department of Natural Resources. Read the full story here.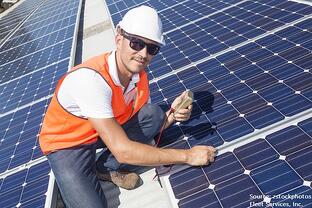 Whenever a spill such as this occurs it once again raises the question as to the practicality of hauling fuels or piping crude oil cross country. Someone might ask, "How much do you like driving your car?" Good point, but the American auto industry has been dragging its heels for decades on moving away from the internal combustion engine. Push has come to shove now, our planet is getting hotter than ever, it's mad as heck, and it's not going to take it anymore.
If you link to the article, please see the comment from the reader who charges his electric vehicle from the energy collected from the solar panels on his roof!