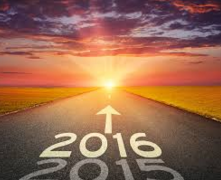 Have you started working on a Strategic Plan for managing your fleet in 2016? To assist you in this effort, our team of Fleet Specialists is providing a road map of the core elements for your Strategic Fleet Plan. Today, we're covering the first of seven elements that are essential to a solid Fleet Plan:
VOLUME FLEET DISCOUNTS
Auto manufacturers have different fleet incentives and VIP programs with pricing tiers that are based on the volume of vehicles to be purchased in the coming model year. Here are the basic steps to include in your plan that will ensure you'll receive the maximum fleet discounts:
First, make sure you have been assinged a Fleet Account Number from each manufacturer from which you acquire vehicles. You must be registered and apporved as a fleet operator to recieve fleet discounts.

Work through your Fleet Management Company (FMC) to seek an agreement directly between the manufacturer and your company for negotiated volume discounts. You FMC can facilitate these agreements on your behalf. It's always recommended to seek a multi-year agreement.

Complete a forecast of how many vehicles you need to replace next year and factor the fleet discounts into your vehicle acquisition budget calculations.
The total lifecycle cost of each vehicle in your fleet is impacted significantly by the initial acquistion cost, so taking time to be sure you're receiving ALL of the discounts for which you are eligible really does pay off!
Our specialists are available to answer questions and offer guidance on a courtesy basis by clicking on the 2016 Fleet Planning button, here.
to edit your new post...