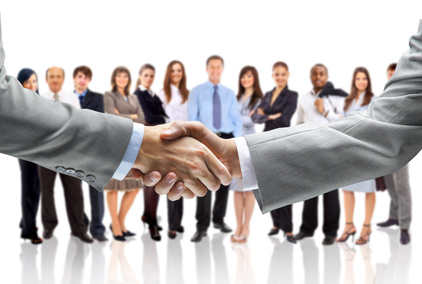 Image Taken by SalFalko: https://creativecommons.org/licenses/by-nc/2.0/legalcode
Some folks think of Fleet Managers as car salesmen, which is really not the case, and it's important to understand this role especially if you're planning to recruit for the position internally or outsource to a professional Fleet Management firm. Car salesmen sell cars. Fleet Managers work closely with your management team to develop an overall strategy for managing your vehicle assets - big difference! Professional Fleet Managers typically have relevant educational credentials, many years of automotive experience, and they develop relationships with clients similar to those you may have with your CPA firm, legal representative, insurance agent, or management consultant.
Fleet Managers focus on three main goals:
Improving driver safety

Reducing overall cost of vehicles

Improving operational efficiency
They will guide your managers through a 3-step process beginning with a fleet analysis, which is a thorough assessmentof your current vehicles and driver policies that provides a clear picture of your current operation. Next, the Fleet Manager produces a detailed report highlighting opportunities and recommendations for making necessary process improvements. Finally, the Fleet Manager works with your team to select, prioritize, and begin implementing specific recommendations and also supports people in managing transitions. Perhaps the greatest benefit that comes from placing your vehicle needs in the hands of a trusted Fleet Manager is the additional time you'll have to focus on what's most important to your organization! To learn more about what a Fleet Manager does, click below . . .