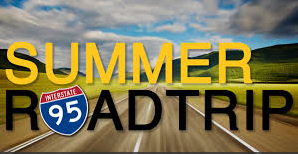 Summer is our chance to go on vacation and visit friends, family, and various travel destinations. Vacations come with travel and sometimes the best way to travel is by driving, so keeping those drives interesting is important. Here are a few tips that can help make your road trip more enjoyable . . .
Enjoy your favorite music
Be sure to bring some CDs or other forms of your favorite music along for your drive. Usually radio stations get repetitive and boring or the map may take you to a stretch of road that has poor reception. For situations such as these it is important to have something for your listening pleasure on hand. Listening to your favorite songs also helps to keep you awake and focused. +
Try the road less traveled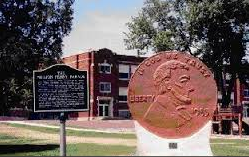 Highways are prime spots for commercial businesses due to the high volume of traffic. Unfortunately, the interesting sights such as the "World's Biggest" or the "World's Best" things aren't right along the highway. So take the road less traveled when you can and visit a new town or see the World's Biggest Penny! You never know what you'll find or who you'll meet.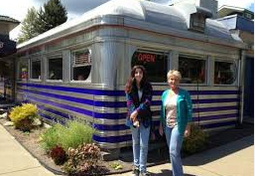 Ask locals at stops where to eat
While driving the road less traveled, talk to the locals and ask them for recommendations. Nobody knows the area as well as the locals so ask them if they recommend any restaurants or sites to visit. You may find the real "World's Best Burger".
Keep a clean car
As you are traveling you'll be collecting trash between your stops for food and fuel. Clean your car before you take your trip. Throw away all those receipts and cups you've been keeping and start fresh because your collection of trash will almost double if you don't. Try to continuously clean as you travel, too. This will help to minimize any distractions and make you much more comfortable while driving.
Keep yourself entertained
Driving for a long period of time can be boring, so think of some games you can play as you drive. Avoid anything that will distract you or the driver or take their eyes off the road. Music, again, is excellent entertainment as well so don't forget those CDs!
Wherever your travels may take you, your friends at Fleet Services wish you a safe and pleasant journey!