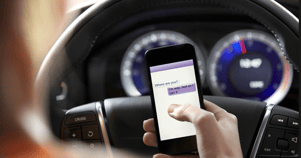 Most of us have heard about the dangers of texting and driving, but the actual statistics are much worse than I ever realized. Recent studies at Virginia Tech show that drivers who text while driving are 23 times more likely to get in an accident. While texting may be the leading cause of deaths in teen drivers there are many variations of distracted driving such as:
Visual: Takes your eyes off the road

Cognitive: Takes your mind off the road

Manual: Takes your hands off the wheel
Distracted driving is becoming socially unacceptable thanks to efforts such as Nissan's #RedThumb movement. Teens who take on the challenge make a promise not to text while driving and are reminded of it by a red thread tied around their thumb.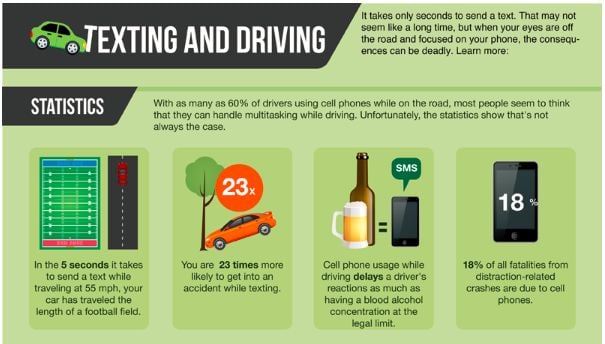 There are various ways to manage the distraction of texting as well as other distractions such as:
Use your cell phone only if absolutely necessary.

Ask a passenger to place a call for you and, if possible, speak in your place.

Ask passengers to help with directions or adjust dashboard controls.

Secure loose items in the vehicle so they don't become projectiles or distractions in a sudden stop or crash.

Avoid intense, complicated or emotional conversations when driving.
It is important for young drivers to learn these tips as they are learning to drive as well. If parents lead by example their young drivers will be less likely to get distracted by their phones as well as distractions that may come from passengers.
With all the great benefits modern technology brings to our lives, it's easy to lose sight of some of the inherent risks that when ignored, are proving to be quite deadly. If you would like to show your support to stop texting and driving, you can "Take The Pledge" by clicking on the link here http://itcanwait.usaa.com/.
From everyone here at CARITAS Vehicle Services, we wish you many miles of safe motoring on your journeys this summer!