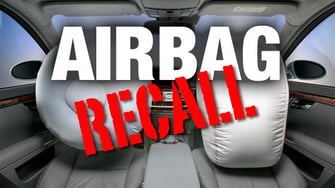 Last week, we highlighted the breaking story of the Takata air bag recall and the plan being developed by the National Highway Traffic Safety Administration (NHTSA) to begin the coordination and repair of the recalled vehicles with deflective airbags. For this week's update about the Takata safety recall, click on "Read More" below . . .
The car manufacturers currently named in the recall are: BMW, Chrysler, Daimler Trucks, Ford, General Motors, Honda, Mazda, Mitsubishi, Nissan, Subaru and Toyota. Last Friday, the Federal Register published the NHTSA's notice to take control of the recall to make sure that every vehicle affected by the recall will have safe air bags as soon as possible. To read the notice follow this link: https://www.federalregister.gov/articles/2015/05/22/2015-12449/notice-of-intent-to-open-a-coordinated-remedy-program-proceeding-for-the-replacement-of-certain
The NHTSA also created a special website focusing on the Takata air bag recall to provide the general public with important vehicle information and updates to keep everyone informed on the progress of the recall process. The list of vehicles included in the recall is still growing, so be sure to check the list periodically to see, if your vehicle may need to be repaired. The website is http://www.safercar.gov/rs/takata/index.html
If you are interested in having one of our Administrators conduct an evaluation of your fleet to identify which vehicles are included in the recall, we will do this at no cost . . . just click on the button below, and we will provide information on how the process works.