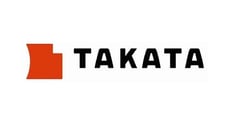 In the two weeks since the Takata Airbag Recall story first broke, there have been many new developments. As the various car manufacturers and the National Highway Traffic Safety Administration continue to work together to find an effective solution; CARITAS Vehicle Services will provide weekly updates to keep our readers informed. Click on "Read More" below, for this week's update about the Takata safety recall.
This week, many of the car manufacturers have provided the NHTSA with updated vehicle models that are part of the recall, as well as notification that their Vehicle Identification Number (VIN) Look-Up tools are now available to the public.
The following car manufacturers have provided updated vehicle lists this week:
Mazda

Honda

Ford

General Motors
The following car manufacturers have notified the NHTSA their VIN Look-Up tools are available this week:
BMW

Ford

Saab

Chrysler

Mitsubishi

Subaru

General Motors
We understand our clients' will have questions on the proper steps to take to see if their vehicle is part of the recall. The NHTSA has compiled answers to many frequently asked questions regarding the recalls in a PDF, and the agency will continue to update this site as more information and details become available.
These lists are not final as it will take the car manufacturers, the NHTSA, and Takata time to check and compile complete lists of all the vehicles affected in the recall. Please continue to check with us or at the NHTSA's special website, http://www.safercar.gov/rs/takata/ for the most up to date information on the recall.
A news clip about the recall is here
If you are interested in having one of our Administrators conduct an evaluation of your fleet to identify which vehicles are included in the recall, we will do this at no cost . . . just click on the button below, and we will provide information on how the process works.