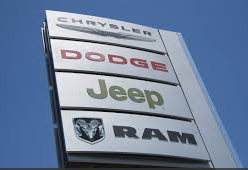 When a new car is sold, it's safe to drive, right? I know that cars go through rigorous testing and inspection before they can be sold, so I assume they're safe to drive unless I get into an accident. Unfortunately, this is not always the case due to car companies either deciding to cut corners or not strictly adhering to certain requirements during the production process. So, when something goes wrong 11 million new vehicles, what is a car company to do?
Fiat-Chrysler recently admitted to "mishandling" recalls on several models sold between 1993 and 2012. According to the National Highway Safety Administration (NHTSA), Chrysler has agreed to submit to severe federal oversight for three years as well as hiring an independent monitor after an unprecedented hearing that the NHTSA held on July 2nd. The recalls involve 11 million vehicles which, according to NHTSA, resulted in more than 50 deaths in 2013 due to defects with the Jeep Grand Cherokee and Jeep Liberty, model years 1993 - 2007. Chrysler released a statement saying that it accepts the "consequences with renewed resolve to improve our handling or recalls and re-establish the trust our customers place in us.
To see all the models included in the recall, and what you can expect Chrysler to do for you if your vehicle is recalled, read the full NBC News article here.
As a courtesy, we will check to see if your vehicle(s) are included on the recall list . . .