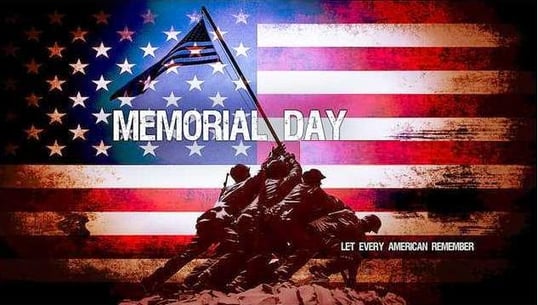 As I was reading an article from the website UsMemorialDay.org, I realized that over the past few years, with life having become busier, and spring bringing warmer weather with lots of fun plans, I had become distracted from acknowledging the full meaning of Memorial Day.
In reading this article, I was deeply moved and reminded just how important it is for us all to always remember the true meaning of this incredibly special day, remembering that Memorial Day is a day of recognition, honor and everlasting gratitude for the more than 1 million American service men and women who sacrificed their lives, to protect all of ours and the freedoms that we enjoy every day.
I am so thankful for the invaluable reminder this article has given to me, that I want to share it with all of you... please click on this link Let Every American Remember and help pass this important reminder on.