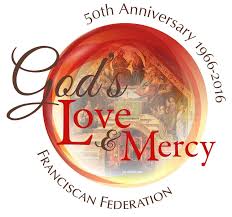 The Franciscan Federation 2016 Annual Conference was held in Milwaukee, WI this past weekend, June 17-20. And this year they're celebrating their 50 year Anniversary.
The Franciscan Federation's Mission is to "promote the exploration and study of Franciscan Evangelical Life and its implications for these ties and for the world."
"The Federation provides national and regional opportunities to collaborate, gather and celebrate so that brothers and sisters can better live the Third Order Regular call to conversion, contemplation, poverty and humility."
During the four day conference, we met many wonderful Franciscan members who are doing absolutely amazing work throughout the world, to help those in need to have a better life and an ongoing closer relationship to God, as this year's conference theme of "God's Love and Mercy, it is the Franciscan Federation's desire to bring God's love and mercy to all."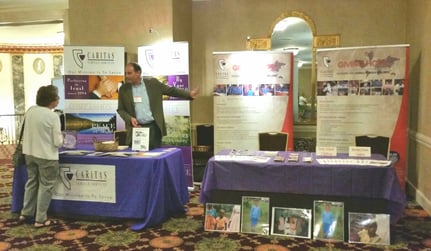 Caritas Vehicle Services, Director of Development/Operations, Jerry Condon explains to one of the attendees of the conference, Caritas Vehicle Services supportive relationship of CARITAS For Children, a non-profit child sponsorship organization.