What Are the Key Responsibilities of an Effective Fleet Manager?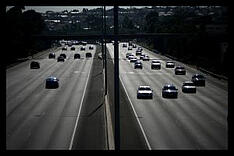 A Professional Fleet Manager is your "go to" expert for everything automotive. A Fleet Manager's primary role is to protect your company's investment in vehicle assets and this requires someone with a high level of auto industry expertise, advanced management and consulting skills, and the personal commitment to partner with your management team as a trusted advisor. Whether you have $100k or $50m in vehicles on the road, a skilled Fleet Manager's job is to reduce the risk and operating expense of your fleet. So, exactly how do successful a Fleet managers do this? Let's take a look . . .
Fleet Managers are Logistics "Gurus"
Does vehicle downtime present any challenges to your business? How do you determine the best mix of vehicles for your fleet? When is the best time to replace a vehicle? Do you have a replacement schedule detailing what vehicles should be replaced and when for your entire fiscal year? Do you have an in-house expert on all the vehicle registration, titling, and licensing laws for each state you operate in? What about Remarketing? Once a vehicle is taken out of service, how do you sell it? You need an expert in the wholesale marketplace who knows when to sell, where to sell, and how to navigate the web of legal procedures for selling used vehicles that vary from state to state. Just staying current with auto product information alone is a major challenge with thousands of variations of vehicle makes, models, and equipment configurations.
An experienced Fleet Manager who understands how your company uses vehicles on a day-to-day basis will do careful research to determine precisely what makes, models, and equipment packages will best meet your company's usage requirements and be the most cost effective over time. Some company's have very unique requirements. For example, if you happen to own and operate Assisted Living Communities around the U.S., you'll need custom up-fitted busses and vans with para-transit capabilities, company branding identifiers, and processes in place to ensure that your vehicles meet the strict transportation and safety regulations for the state(s) in which they operate. Managing the logistics for a fleet of vehicles can be a nightmarish experience, but a great Fleet Manager will have the right systems, tools, and processes to keep your vehicles on the road, maintain legal compliance, and to prevent bad decisions that cost time, money, and sometimes even relationships with your customers. And, they make all of this look much easier than it really is!
Fleet Managers are Strategic Partners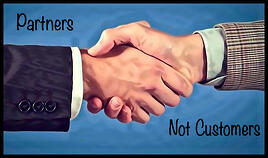 Some folks think of Fleet Managers as car salesmen, which is simply not the case, and it's important to understand the role especially if you're planning to recruit for the position internally or outsource to an external Fleet Management firm. Car salesmen sell cars. Fleet Managers manage assets and provide essential support to your business operation - big difference! Professional Fleet Managers typically have relevant educational credentials, many years, if not decades, of automotive experience, and client relationships similar to those you may have with your CPA firm, legal representative, insurance agent, or management consultant. They work with your management team to understand how vehicles fit within your business model, and then develop a strategy to optimize vehicle usage while reducing overall operational costs.
A Fleet Manager is a Company's Window to the Automotive World
Most auto manufacturers (OEMs) have their own unique fleet programs. Part of the Fleet Manager's job is to build and maintain relationships with each OEM's Fleet Department and stay up-to-date with each manufacturer's program parameters as well as frequent program changes and updates.
Fleet Managers should also maintain a close network of relationships within the automotive fleet community by participating in study groups, continuing education workshops, and attending industry conferences to monitor industry trends and search for new ways to improve your fleet management practices.
Fleet Managers are "Cost Cutters"
Fleet Managers should produce detailed vehicle budget forecasts that project and track the actual "cost per mile" for each vehicle in your fleet, and this particular metric is an A1 priority. Effective Fleet Managers will manage all the variables of a vehicle's total lifecycle cost including the acquisition cost, depreciation, fuel expenses, maintenance & repair costs, and remarketing. Each of these elements requires specific expertise that only comes from years of training and experience. When you reduce your fleet's annual operating budget and each vehicle's cost per mile, your company will offset the cost of hiring a Fleet Manager many times over. The best Fleet Management firms will offer to conduct a comprehensive evaluation of your current fleet and present findings highlighting where savings opportunity exists. Many firms will complete a fleet analysis as a first step with no up-front cost required.
A Fleet Manager is a Good Steward of resources
Safety, peace-of-mind, and convenience...Fleet Managers strive to achieve these overarching goals by developing and implementing vehicle policies to keep your drivers safe, protect your vehicle assets, reduce costs, and eliminate the "hassle factor" of managing your fleet. And while most of the responsibility for attaining these outcomes falls on a Fleet Manager's shoulders, all of this would not be possible without a team of qualified individuals working in concert to manage the vast amount of detail. Many companies underestimate the amount of time and manpower required to properly manage a fleet. Companies with 50-plus vehicles require the support of a Fleet Department including an administrative team, which requires significant operating capital. For a much lower cost alternative, you should consider the possibility of partnering with a Virtual Fleet Department provided by a professional Fleet Management firm.