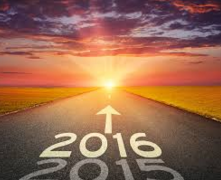 Great Idea #5 - from RCRI Workshop
"Three Ways To Manage Lifecycle Cost"
According to our national survey of RCRI members, one of the Top 5 Challenges in managing Religious Communities' vehicles is not knowing how to calculate the Lifecycle Cost of a vehicle and how this information can help identify ways to reduce the operating cost of your fleet. Our panel of guest speakers offered several Best Practices to consider. Let's take a look . . .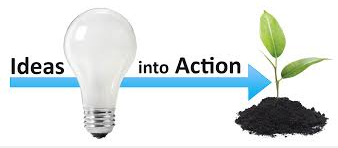 Lifecycle Cost Defined - The lifecycle cost of a vehicle could well be called the "true" cost of a vehicle over time. Most people associate cost with the amount of the initial purchase price, but there are many other elements that impact the true cost by thousands of dollars. Lifecycle cost is defined as the overall estimated cost for a particular vehicle including: Depreciation, Fuel, Maintenance & Repairs, and the Cost or Use of Money to acquire a vehicle over a specific term. Here are three steps to reduce the lifecycle cost of your fleet:
1. Do The Math - Before you can begin to manage a fleet's lifecycle cost, you need to know the formula to do the calculation for one vehicle. Here's a link to a Lifecycle Cost worksheet. A Best Practice discussed in the workshop is to run a comparison of several vehicles prior to making a purchase. Be sure to include vehicles of similar type, for example, if you're interested in purchasing a Toyota Corolla, you could include a Honda Civic, Chevrolet Cruze, Nissan Sentra, and a Ford Focus in your comparison. To obtain the data needed for the calculations, we use several industry publications, and we're happy to provide data for you to complete a worksheet or CARITAS will also complete worksheets upon request on a courtesy basis.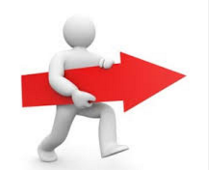 2. Focus Forward - If you'd like to start using Lifecycle cost as a key measure of how well your community is managing its vehicles, the most practical approach is to begin the process of calculating lifecycle cost for vehicles you acquire from this point moving forward. Trying to go back in time to do worksheets on your old vehicles without accurate historical data is a difficult, if not impossible task. However, if you begin to use this information today to make more informed decisions about what vehicles to purchase in 2016, you'll have taken a big step toward managing your fleet's operating expenses more effectively.
3. Set Your Targets - Once you have good information to work with, the next step is to zero-in on specific elements of the lifecycle cost formula . . . focus on what you can control. For example, you can't control the price of fuel, but you can decide to use fuel economy as a factor in deciding what vehicles to purchase. You can't control mechanical failures, but you can find out which vehicles have the lowest maintenance and repair costs, and the longest factory warranties to protect against expensive repairs down the road. Can you control a vehicle's depreciation over time? The answer is yes and no! You can't control a particular brand's reputation in the marketplace, which is why Toyotas have lower depreciation than a Chevrolet. But, you can absolutely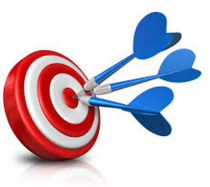 control many factors that impact depreciation such as the vehicle's color, optional equipment, mileage, mechanical condition and overall appearance. If you take two identical Toyota Camrys, and place one in a rental car fleet and the other with a Religious Community, which one do you suppose will be worth the most in 10 years? So, once you've done the research, what's the Best Practice for organizing all of this information into a useful format? In the Fleet Management world, we call this tool a Vehicle Selector List, which is sort of like a "menu" of vehicle choices for drivers. You should have a separate list for each category of vehicle that you plan to acquire such as full-size, mid-size, compact, hybrid, and so forth. Each selector list presents three or four choices of vehicles that you've determined to have an acceptable lifecycle cost. Now, if your Community has many drivers who are accustomed to picking out whatever vehicle meets their personal preference, this will be an adjustment, but one that is surely in the best interest of the community. Selector lists still offer a variety of vehicles to choose from that also make good financial sense. When properly developed and implemented, Vehicle Selector Lists are how you can gain control over the lifecycle cost of your fleet!
If you would like to speak with one of our Advisors with questions regarding Lifecycle Cost, just click on the 2016 Fleet Planning button below for a courtesy phone appointment.
to edit your new post...