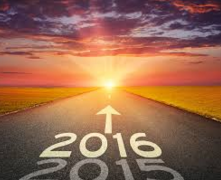 Great Idea #4 . . . one more to come!
"When is the right time to replace a vehicle?"
According to our national survey of RCRI members, one of the Top 5 Challenges in managing Religious Communities' vehicles is knowing when a vehicle should be replaced, and how to obtain the highest possible selling price. Our panel of guest speakers offered several Best Practices that are easy to implement. Let's take a look . . .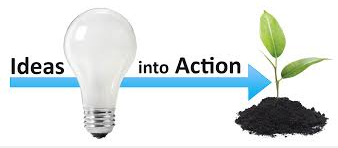 When to replace a vehicle - If you ask five people how long you should keep a car before selling it, you'll most likely hear five different answers. Some people prefer to trade for a new vehicle every few years, and others believe it's best to drive a car until the wheels fall off! Well, personal preferences are just that . . . personal, but when it comes to managing a fleet of vehicles for your community, one should set personal preferences aside and follow established fleet management guidelines that have been proven over decades.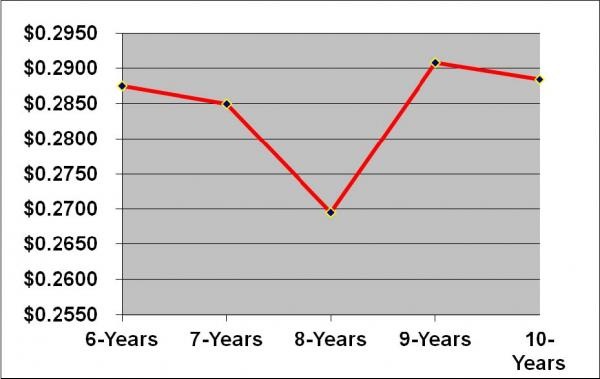 Optimum Replacement Cycle - At some point in a vehicle's life, costs to operate it on a per mile basis begin going up instead of down. The optimum time to sell the car is at that time when costs per mile begin increasing. This is actually measured in "cents per mile." This chart analyzes the optimum time to replace a vehicle using its depreciated value and fuel and maintenance costs over its life shown in cents per mile. The optimum time to recycle or sell a vehicle is when these combined costs are at their lowest and before they start to increase. In this illustration, the optimum time would be at about 8 years, which equates to about 96,000 miles. This is something easily calculated when all representative costs are centralized in one location. The Optimum Replacement Cycle can vary from one fleet to another since every fleet is different. CARITAS typically suggests Congregation vehicle policies reflect this information when stating at what point cars should be sold.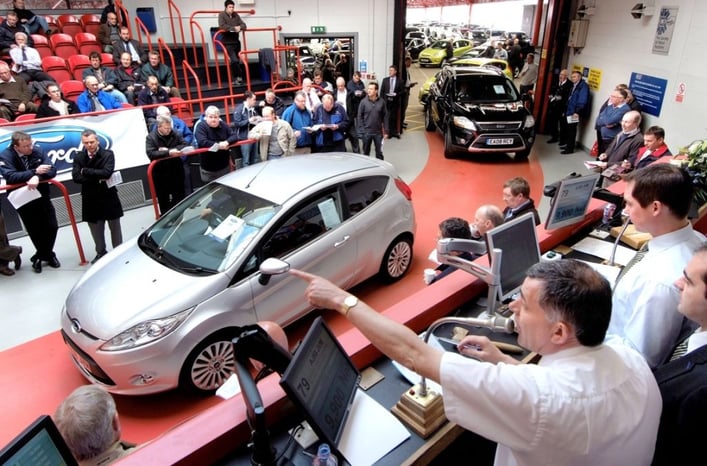 Maximize Resale Value - Once you decide when to sell a used car, the next question is, "where will you get the highest price?" There are basically three choices. You can trade a car in to a dealership, sell it directly to someone on your own, or use the services of a fleet management company to sell the car for you. To determine the best source, you should consider three factors; your time, the liability to your community, and the price someone is willing to pay for your vehicle. So, it's about time, risk, and price. Here's a closer look at each:
Trade-in to a dealership - Generally, you will receive the lowest price by trading cars into a dealership, and the reason is that new car dealers have to wholesale the vehicle to a licensed used car dealer that's in business to sell older used cars, not new cars. Dealerships always "play it safe" by paying a low enough price to be able to turnaround and sell the car to a used car dealer and make a small profit. The upside of trading-in is that it takes very little of your time and protects your community from liability exposure.

Sell directly to someone on your own - The advantage to this approach is that you will typically receive a higher price by selling directly to an individual since your basically eliminating a "middle man" in the process. However, the downside is significant. First, if the vehicle you're selling is 8-10 years old or older, and over 100,000 miles, it's in the final stage of its useful life. This is the stage when major components tend to breakdown, and selling a car in "As Is" condition is no guarantee against expensive and time consuming legal issues. Secondly, selling a used car on your own can be very time consuming unless you have someone with experience to do this.

Outsource to a Fleet Management firm - Hiring a fleet management firm benefits communities in three ways. 1. It requires virtually none of your time as cars are picked up from any location and the sales process (known as remarketing) is handled start to finish by the firm. 2. Vehicles are sold through national auction networks where you may have as many as 50 potential buyers looking at your vehicles and as many as 10 or 12 actually bidding to buy them. The bidding process always generates higher selling prices than when you have just one dealer or individual making an offer. 3. From a risk management perspective, your Community's liability exposure is completely eliminated when you vehicles are sold at auction. Auctions bear the legal responsibility for representing the actual condition of the vehicle, and all of the buyers are licensed used car dealers who purchase cars "As Is" and sign hold harmless agreements and waivers of liability. The only downside to this option, is that auctions and fleet management firms charge nominal fees for their service, but these fees are usually offset by the higher selling prices. It's important to do some homework so you know the fee structure in advance.
This concludes our summary of Great Idea # 4 from our RCRI workshop. We'd like to thank our guest speakers for their insight and best practices!
If you would like to speak with one of our specialists about our used vehicle remarketing (liquidation) services, just click on the 2016 Fleet Planning button below for a complimentary review.
to edit your new post...