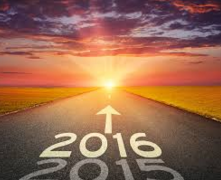 During the RCRI Conference in Orlando, CARITAS conducted a workshop focusing on the Top Five Challenges & Solutions for managing the transportation needs of Religious Communities. A panel of guest speakers presented Best Practices and attendees had the opportunity to ask questions and decide which of the Best Practices should be implemented back home in their own communities. We received copies of everyone's Ideas into Action worksheets, we've summarized all of the ideas, and we are passing these along to assist in your planning efforts.
Great Idea #2 . . . three more to come!
Address Aging Driver Issues Proactively
According to our national survey, one of the most difficult challenges facing communities today is managing issues around aging drivers. The list of issues includes making sure drivers are completing routine maintenance, and that all fender benders are being properly reported, but the toughest issue by far is knowing when is the right time for someone to stop driving due to physical or cognitive limitations, and what is the right way to communicate this sensitive message. Here are a few suggestions from the workshop:
First, it's important to develop, implement, and monitor a set of guidelines and policies that apply to all drivers in a community. If your community already has a driver policy, when is the last time the information was reviewed and updated? How well are the policies being monitored? If you don't have written policies, you don't have to figure this out on your own. Seek assistance from your insurance agent, your fleet management company, or other communities that have successfully established driver polices.

One Best Practice is to conduct professional driver skills assessments annually for all drivers beginning at a specific age such as 70 or 75. Organizations like AAA are an excellent source of information . . . check out one of their articles about driver assessments.

Have alternate forms of transportation available for those who can no longer drive. One community we work with has several ways to transport Sisters including their own shuttle bus, ridesharing with assigned drivers, volunteer drivers from the local community, and, on certain occasions, a driving service is hired to go to and from the airport. The idea is to make it as convenient as possible for Sisters to stay mobile, and this helps drivers make the transition from being the driver to becoming a passenger.
Even if you're doing everything that's listed above, making the actual decision to require a driver to turn in their keys is difficult, and having the one-on-one conversation with a driver is even more so. However, it's important to not avoid or postpone the issue otherwise the welfare of the community may be jeopardized. The legal term Negligent Entrustment makes it very clear that a community may be held liable for damages caused by a driver when there is knowledge the driver is not fit to drive, but was allowed to continue driving. It's in everyone's best interest to be proactive and to extend empathy and support to drivers when it's time to stop driving. To be sure, this is a sensitive issue, but when handled with proper care and planning, your community will be much safer overall!
Our specialists are available to answer questions and offer guidance on a courtesy basis by clicking on the 2016 Fleet Planning button, here.
to edit your new post...