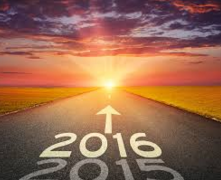 During the RCRI Conference in Orlando, CARITAS conducted a workshop focusing on the Top Five Challenges & Solutions for managing the transportation needs of Religious Communities. A panel of guest speakers presented Best Practices and attendees had the opportunity to ask questions and decide which of the Best Practices should be implemented back home in their own communities. We received copies of everyone's Ideas into Action worksheets, we've summarized all of the ideas, and we are passing these along to assist in your planning efforts.
Have you started working on a Strategic Plan for managing your vehicle fleet in 2016? This is the first article in a five-part series that shares Great Ideas from the workshop. You can use these ideas to form your community's Strategic Fleet Plan for 2016 . . .now is a good time to plan improvements for next year. We hope this information is helpful!
Great Idea #1 . . . four more to come!
VOLUME FLEET DISCOUNTS
Auto manufacturers have different fleet incentives and VIP programs with pricing tiers that are based on the volume of vehicles to be purchased by a community in the coming model year. These volume discounts allow your community to acquire vehicles for thousands of dollars less than typical retail prices at car dealerships. Here are the basic steps to include in your plan that will ensure you'll receive the maximum fleet discounts:
First, make sure you have been assigned a Fleet Account Number from each manufacturer from which you acquire vehicles. You must be registered and approved as a fleet operator to receive fleet discounts.

Complete a forecast of how many vehicles you need to replace next year and factor the fleet discounts into your vehicle acquisition budget calculations.

Work through your Fleet Management Company (FMC) to find out all of the incentives and rebates that you qualify to receive. Your FMC monitors the manufacturer incentive programs, which change frequently and are vastly different from one car company to another. Fleet rebates even vary from one geographic region to another, and you need all of this information to be sure you're receiving the maximum discounts.
The total life-cycle cost of each vehicle in your fleet is impacted significantly by the initial purchase price, so taking time to be sure you're receiving ALL of the discounts for which you are eligible really does pay off!
Our specialists are available to answer questions and offer guidance on a courtesy basis by clicking on the 2016 Fleet Planning button, here.
to edit your new post...