Top Three Reasons For Appointing a Vehicle Coordinator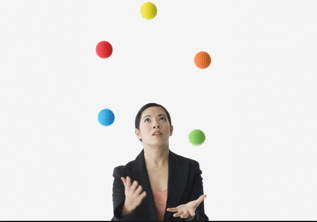 At 7:30 a.m., Sr. Barbara who is the Finance Manager for a Congregation of Catholic Religious Women, arrives at her office and immediately receives a call from a driver who had just been in an accident. Fortunately, nobody was seriously injured, but the vehicle was disabled and the driver was stranded in a remote location without transportation. While speaking to the driver, Sr. Barbara receives another call from from a repair shop to review a $2,000 repair estimate for another vehicle. It takes the next two hours to gather information, sort through the details, call the insurance company and rental car agency, and make sure that both drivers are properly taken care of. During the flurry of commotion, Sr. Barbara remembers that she needs to return two emails from other drivers with questions about their vehicles, and she has to figure out which four cars the community should replace before the annual budget committee meeting, which is in two days. It's now 11:00 a.m. and Sr. Barbara hasn't even begun the work she had planned for the day.
For many Religious Communities, this scenario is all too familiar, and for those who've ever wondered if there's a better way, I would like to introduce you to Sr. Carol Janowiak, Vehicle Coordinator for the IHM Sisters of Monroe, Michigan. For the past 20 years, Sr. Carol has served her community of Sisters as their "go to" person for all of their auto-related needs. I recently had the pleasure of visiting with Sr. Carol to learn about her experience and how she has managed to juggle the responsibility of managing over 200 vehicles along with her other duties for these many years. What she shared can be summarized into the top three reasons your community should appoint a Vehicle Coordinator . . .

1. It's all about relationships . . . Sr. Carol emphasizes that she doesn't do all of this on her own, and she relies upon her close working relationships with the IHM drivers and their Community's Mission Councilors. She considers her role to be that of a "Fleet Facilitator." Sr. Carol states, "we have close personal connections with our drivers, and we strive to make recommendations that are truly in their best interest. We're not a commercial business so we do things a bit differently . . . I work closely with our Mission Councilors, and our decision-making is very collaborative, which is based on a high level of mutual trust. We believe our drivers have a sense of comfort and reassurance that when it comes to their vehicle needs, they are well cared for." Clearly, having a Vehicle Coordinator like Sr. Carol working together with the IHM Mission Councilors is about much more than cars . . . it's about providing a greater sense of well-being for the community.
2. Driver safety & convenience . . . One of the IHM Sisters' top priorities is to maintain compliance with specific driver safety guidelines and policies which include everything from acquiring vehicles with up-to-date safety technology to making sure that driver training and evaluations are conducted on a consistent basis. Sr. Carol coordinates with the MIssion Councilors when it's time to make some of the more difficult decisions regarding drivers who've had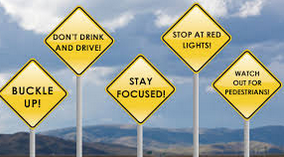 too many accidents or those who develop physical limitations that make it unsafe to continue driving. Vehicle Coordinators also make life quite a bit more convenient for drivers by assisting with decisions on vehicle acquisition, vehicle maintenance and repair, and vehicle disposal. Whenever anyone at IHM Sisters has a car related question, they know they can count on Sr. Carol or their Mission Councilor to help them find the answer . . .
3. Good stewardship of resources . . . For Religious Communities, vehicles are typically the third largest expense, behind real estate and health care. Your vehicles are a portfolio of assets that depreciate, so proper management is essential to preserving this valuable resource. One of Sr. Carol's goals is to look for opportunities to reduce the cost of operating vehicles, and over the years, she has learned more than a few creative ways to save money. A great example is Sr. Carol's annual used car sale event. When it's time to replace one of their old cars, rather than trade it in to a retail dealer for what is almost always a very low resale price, Sr. Carol organizes, promotes, and runs the Community's annual private used car sale where people from the local community are invited to browse and make offers to buy from a nice selection of well-maintained used cars. This always results in higher resale prices for the cars that get sold. One important reason this works so well is that vehicles included in the sale are pre-checked to be sure they do not have any serious safety or mechanical problems.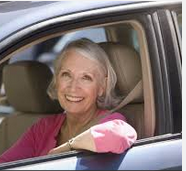 Looking Ahead . . . Designating a Vehicle Coordinator is one of several best practices the IHM Sisters have followed over the years, and they also recognize the need to make continuous improvements as the Community's needs change over time. The Vehicle Committee has initiated a project to evaluate their current practices and to develop a more comprehensive vehicle management program. Their overall goal is to reduce their fleet's lifecycle cost and to manage vehicles more efficiently. Sr. Carol made a key point, " We know the Devil will be in the detail as it is with all of our big projects!" Well, when it comes to managing a large number (fleet) of vehicles, whether it's 25 or 250, this expression most certainly holds true.
A Vehicle Coordinator is the person who pays attention to the small things that will keep your Community's drivers smiling. Remember Sr. Barbara? She is currently making plans to appoint a Vehicle Coordinator so I predict her mornings will soon become less eventful!
We here at CARITAS Vehicle Services would like to thank Sr. Carol and the IHM Sisters for their insights! If you would like more information about how to establish a Vehicle Coordinator position for your community, please feel free to call or send an email to:
B
rad Forbush, Fleet Management & Ministry Support
CARITAS Vehicle Services
Phone - 414-771-7030 ext. 109
Email address - bforbush@caritasfleet.com