3 Tips for Remarketing Your Old Vehicles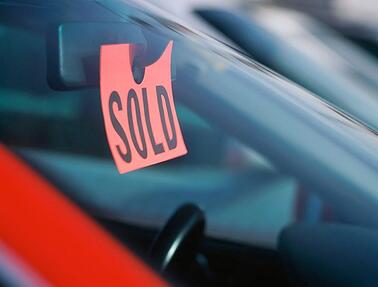 Vehicle Selection – Our first recommendation for reducing your fleet's overall operating cost is selecting vehicles that have the highest resale value. With more than 30 car manufacturers and hundreds of different models to choose from, this

is no small task.

Your Fleet Manager or whomever is responsible for managing your company vehicles should have access to auto industry resources such as Automotive Lease Guide (ALG), www.Edmunds.com or the Kelly Blue Book website, www.KBB.com. It begins with knowing what vehicle makes and models have the lowest depreciation, and it's equally important to know how to select the right choice of drivetrains and equipment packages. Some folks make the mistake of thinking that selecting vehicles with a lower purchase price up-front will save money and they forget to factor-in projected resale value. Many vehicles that cost less to purchase initially have very high depreciation, which significantly increases the vehicle's overall cost of ownership.
Vehicle Maintenance – It sounds very obvious and simplistic to suggest that maintaining your vehicles properly will help to increase resale value and lower life cycle costs, but this very basic requirement is often neglected by drivers of company vehicles. Most of us also know that eating a healthy diet and getting regular exercise is necessary to maintain optimum health, but many folks also neglect these basic health requirements. There's a big difference between "knowing" something and "doing" it, and when it comes to vehicle maintenance, the doing part can be a challenge. If you operate 20, 100, or 500 vehicles on your organization, the logistics of ensuring that all factory recommended maintenance, factory recalls, and mechanical repairs are completed on a timely basis is simply daunting. It's not unusual for a 10 year-old car that still runs well and looks clean, to sell for four or five times more than an identical vehicle that is beat up and won't start. When you analyze the financial impact this can have across your entire fleet, the amount of potential loss due to improperly maintained vehicles represents a major risk to your organization. The "good news" is that this is one area that is completely within your control. Tip #2 - When you implement a Managed Maintenance program that is designed to coordinate all scheduling, monitoring, and reporting, you've essentially acquired an insurance policy to increase your vehicles' resale value and prevent unnecessary financial loss.
Remarketing Network – Recently, a client called me requesting assistance in selling an 8 year-old vehicle that needed some costly repairs. They decided to not spend $2,000 on a car with 150,000 miles, and to go ahead and sell it instead. This car happened to be in the service shop at the dealership where they made their original purchase, so I called the used car manager and asked if he would like to make an offer to buy the car. He called me back, and offered $1,200. I thought that was too low, so I sent the vehicle to the auction where as many as 50 wholesale dealers saw the vehicle, and we ended up selling it for $3,500. After $300 in auction fees, selling the car at auction saved our client from losing $2,000. This particular client replaces 30 vehicles every year, and we help them save approximately $35,000 on these vehicles alone by remarketing them through various wholesale channels.

The auto industry term for selling used cars is called "Vehicle Remarketing." Increasing your vehicles' resale value depends heavily upon having a large network of potential buyers and knowing what remarketing channels will offer the highest resale value for specific types of vehicles. Fleet Managers are experts in this area and they invest lots of time building relationships with independent wholesale auto dealers as well as auto auctions companies like the Manheim Auto Auction, which operates dozens of locations throughout North America. So, Tip# 3 is to be sure your Fleet Manager has access to literally hundreds of buyers to bid on the cars you need to sell. This is a guaranteed way to lower your operating costs!