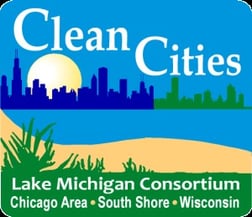 On May 19th, our CARITAS team attended the Clean Cities Green Drives Conference near Chicago, IL. The event was hosted by the Lake Michigan Clean Cities Consortium, which is made up of the Chicago Area, South Shore (Northern Indiana), and Wisconsin Clean Cities coalition. These three non-profit organizations, along with nearly 100 others throughout the United States, affiliated with the U.S. Department of Energy's Clean Cities program, focus on increasing the use of alternative fuels and advanced-vehicle technologies, reducing vehicle idling, and improving fuel economy and air quality.
The Clean Cities Green Drives Conference created a lot of excitement for us all, while learning about the newest advancements in vehicle aerodynamic design, weight reduction, stop/start technology to reduce vehicle idling, and (surprising me the most) was all the different alternative fuels now available for vehicle use.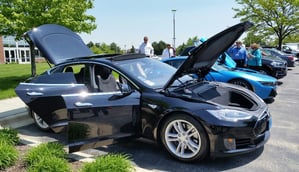 Many alternative fuels can improve gas mileage, reduce emissions, increase energy security, and help stimulate our economy through their development and growing consumer demand. Though, until the demand for "green" vehicles increases, the cost to purchase an alternative fuel vehicle will tend to be higher than those of more conventional vehicles. To offset this higher initial cost, and the cost of specific equipment and fuels associated with the operation of these vehicles, there are federal and state incentives that are available to qualified individuals, businesses, municipalities and the general public.
To read about some examples of alternative fuel vehicle incentives, alternative fuel vehicles and their MPG or MPG equivalent ratings, alternative fuel types and U.S. fueling station locations, (from the U.S. Department of Energy)... just click on the link Clean Cities Green Drives.