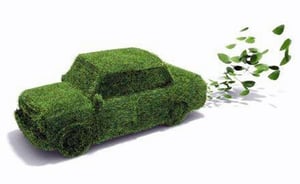 Hybrid and electric vehicles can both relieve the burden of hefty fuel costs and reduce your fleet's carbon "tire-mark" -- so to speak. However, perhaps the safest way to estimate the potential benefits of going electric is to watch the ones who are already doing it. Recent developments in Washington state and Colorado, for example, have shown that the trend towards electric and hybrid vehicles is growing in legislative and business-minded popularity.
Colorado
Newly elected governor of Colorado, Jared Polis, recently signed an executive order that details strategies aimed at furthering the state's transition to zero-emission vehicles.
"Our goal is to reach 100 percent renewable electricity by 2040 and embrace the green energy transition already underway economy-wide," said Governor Jared Polis.
The directive outlined a plan to increase the tax incentives for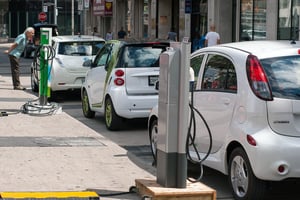 owning EV passenger vehicles, install more charging stations along highways, and electrify public transportation state-wide.
Washington
Puget Sound Energy (PSE) is the largest energy provider in the state of Washington, serving nearly 2 million customers. They recently upped their "green game" and acquired 40 Ford hybrid vehicles, Transit vans & F-250 trucks. This increased their fleet to include 110 work trucks equipped with hybrid technology, with more to be added later this year.
The technology installed in the new vehicles acquired by PSE is proven to improve fuel economy by 25% while reducing carbon emissions by 20%, according to the company.
"With roughly 43% of carbon emissions in Washington state coming from transportation, we are committed to accelerating the adoption of electrified vehicles," said Colin Davidson, fleet logistics manager at PSE.
The Washington company's overall goal is to reduce their carbon emissions by 50% by 2040, a date that was set by Colorado's governor as the year that he aims for the state to reach 100% renewable energy. Both initiatives are setting examples of the rest of the industry, and yielding hopeful results.
---
The two events described above demonstrate how the adoption of hybrid and electric vehicles into your fleet can be a smart business move that also helps the global environment. Colorado is the 11th state to adopt legislation offering incentives for cutting emissions, lessening the cost burden for companies. "Going electric" is now an investment in the future.
For more information on how you can integrate hybrid technology into your fleet, contact Fleet Services by clicking on the link below! And, as always, buckle up & stay safe!