Tesla just revealed their new $35,000 Model 3 on March 31, 2016, and already by April 15th, reservations had risen to almost 400,000, according to Tesla's Vice President of Business Development, Diarmuid O'Connell.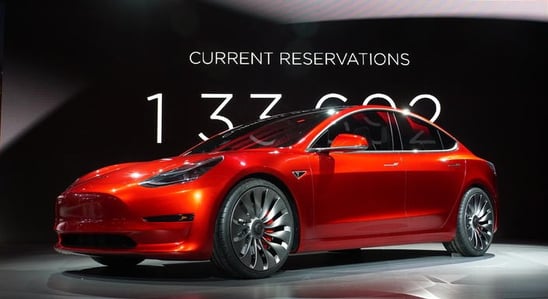 Tesla Model 3 Unveil Event on March 31, 2016
(to watch the event, click on Tesla Model 3 Unveil)
Tesla's founder Elon Musk had promised to produce this more affordable all-electric vehicle, compared to his previous models, the $71,000 Model S and the $81,000 Model X, as part of fulfilling his goal to "accelerate the advent of sustainable transport by bringing compelling mass market electric cars to market as soon as possible."
To read more about the new Tesla Model 3 from an article in Popular Mechanics, click on popularmechanics.com.