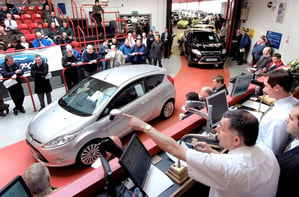 When computing the life-cycle cost of a vehicle,
deprecation is the single biggest fa
ctor to keeping the
cost low. Depreciation should be on a fleet manager's mind or on the mind of anyone who regularly buys new cars. According to Phillip Reed, senior consumer editor at Edmunds.com, a vehicle can lose 30 percent of its' value in the first year and as much of 50 percent in the first three years.
Given these numbers, it is important to look at what factors can affect resale value and ultimately vehicle depreciation.
Read More